Security and Privacy in Modern Telecommunication Networks
Special session organizer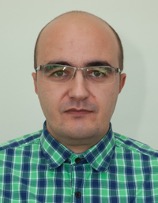 Kresimir Grgic, Faculty of Electrical Engineering, Computer Science and Information Technology Osijek
Objectives
The goal of this special session is to connect researchers and experts dealing with security and privacy i emerging and modern telecommunication networks. Given today's development of network technologies, emphasis will be placed on the security aspects of new generations of networks, such as the Internet of Things. In such networks, often heterogeneous, we encounter more security problems, ranging from communication security, through non-standardized devices and connected interfaces, to data privacy issues within the devices and on the network.
Topics
Contributions to the session are expected in the following areas, but not limited to them:
Secure protocols for heterogeneous environments
Security architectures and platforms
Privacy solutions and privacy enablers
Self-healing, management and malicious node detection
Security solutions for threat monitoring
Malware analysis
Security considerations for IoT devices and interfaces
Paper Submission
Papers submitted to special session must not have been published, submitted, or accepted for publication elsewhere. IEEE policy regarding plagiarism and duplicate submission/publication will be strictly enforced.
Papers should be submitted electronically before submission deadline, via EDAS (http://edas.info). Paper submissions should follow the IEEE double-column format for conferences (templates available on the conference Web site, www.contel.hr). A maximum of (8) pages, including all figures and references, are allowed for each paper. Submitted papers will undergo a peer review process, coordinated by the Program Committee. Submission of a paper implies that, should the paper be accepted, at least one of the authors must register and present the work.
Important Dates
April 4, 2021 April 15, 2021: Full Papers, Due
May 7, 2021 May 12, 2021: Notification of Acceptance/Rejection
May 21, 2021 May 26, 2021: Final, Camera Ready Papers, Due